6 Key Digital Marketing Trends for 2012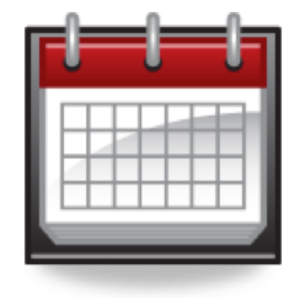 Happy New Year from all at Ergo Digital. 2011 was quite eventful for us: from speaking at Wembley Stadium, to launching many successful websites, to sending more emails than ever before (for our clients, of course)… it's been a year of growth.
As we look ahead, we've spotted six things that anyone involved in digital marketing should take note of… here goes:
1. Mobile Finally Delivers
It is common to get premature in excitement over new technologies. For example: the dot-com bubble was burst on the delay between the promise of the eCommerce revolution (2000/2001) to the actual fulfillment of that promise (from 2004 incrementally to today and beyond).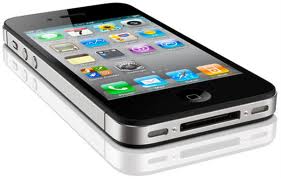 The same is true of mobile – yes, we've all replacing our old titchy 'just call and text' handsets with funky new smartphones for the last 3 years or so, but that doesn't necessarily mean that there's an immediate payoff.
Expensive data plans, clunky interfaces, steep learning curves and lack of confidence in security has meant that many have not used these devices to their fuller potential. Now, that has changed. The devices are better, the pricing is much more competitive, the user-experience is tight (and not just the Apple iOS platform any more) and social media is driving increase in use.
Here are some stats for you to consider. By the end of 2011 these were the stand out numbers:
Over 30% of emails are now opened on smartphones / tablets, over 50% at weekends (evenings)
Over 40% of posts to Facebook are from mobile devices
When incorporating tablets into 'portable PCs', Apple will become the world's biggest portable PC supplier (volume and turnover)
If you have not planned for the mobile revolution then make sure you do this year. Ideally this quarter!
2. Bing Comes Second… A Good Second!
And that's no bad thing when position one is secured by Google. You can be sure that Microsoft are going to be pressing hard to increase market share but their merger (read: takeover) of Yahoo! Search and Search Marketing, plus their 'relationship' with Facebook means that Bing has got a bright future and enough traction to take an increasing share of the advertisers' buck.
3. The Social Backlash
There is no doubt that Social Media continues to gather steam – growth, use, time on site – whatever metric you want to use, it wins.
There is no doubt that IF you want to engage, speak with, understand better, relate to you customers and prospects, then Social Media is an excellent place.
However, where there IS doubt is how brands, products, services and companies can make this work to their advantage for two main reasons:
Lack of imagination: we don't know how many businesses do this, but many have the 'Field of Dreams' approach to their Pages ('build it, and they will come'). Er – no they won't… build it, put no creativity thought into it, and they won't come. And for the few that do will leave. This is a social media, you need to think socially
Narrow focus: you cannot treat social media like direct marketing and measure response and revenue out of it. If you do it this way you will fail for too many reason to mention in this article (TBC at a later date!)
At the same time, these principles need to be accepted: a 'Like' is worthless unless it becomes a 'do', impressions on your social pages are worth less than impressions on your own website, social media advertising is patchy at best (particularly LinkedIn) and the true cost of social media is the time spent managing it.
So the social backlash will mainly consist of businesses who thought (or were persuaded into) that either it would be self-fulfilling, or that it's a straight marketing tool. Or, it may be that you have outsourced it to incompetents.
4. Companies Will Work Even Harder to Ringfence and Reward their Clients
It has always surprised us how little SMEs work to support their existing client base and reward them for their loyalty. Given that we can expect another challenging year, the competitive business will work as hard as possible on their existing contacts and make sure that they retain custom from as many as possible.
The smarter ones will also use techniques to use their existing customers to leverage further opportunity.
This will be the opportunity for true CRM – the management of actual customer relationships through a combination of media, not CRM as Salesforce describe it (sales channel – CRM with a silent 'relationship').
5. Limitations of Automation Will be Revealed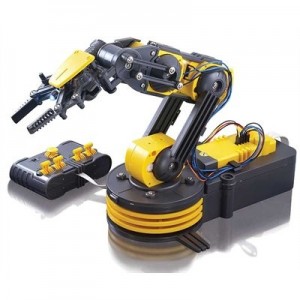 We get approached by many agencies purporting to have automated various things – from pay per click performance, to email response. All offering, for a monthly fee, to make our lives easier.
For the buyer this is serious compelling as the more automation, the cheaper and more scalable the services are. So, if it works then quickly, with little staff resource needed, then the benefits are clear.
However, the main question is: 'is it better?' And we believe that for marketing – the answer is a firm 'no'. The main reason being that strong marketing needs two things: creativity and market knowledge. Give us a strong ad copywriter any day over an automaton: better copy, better click through, better quality score, lower spend, improved performance.
So, if you buy into automation, be very careful and test against a 'human managed' (ideally experienced) alternative. You may find that the only thing you'll be scaling is your losses.
6. Performance of Apps Will Come Under Scrutiny
We've always maintained, when approached by clients wanting apps, that this is no gravy train… in fact, far from it, it's more like a Ponzi / Pyramid / MLM scheme where the winners are deliberately PR'd to create the illusion of success. Yet, Apps are a thin layer of great success, covering a very deep ocean of failure.
Apple, Facebook, Google and Amazon will court you, create a convention just for you, present bold plans to you, bring you into their carefully controlled circle and, if you're very lucky, even get you a signed Zuckerburg t-shirt.
What you have to remember is that they're taking about 40% of everything – and every app ties your users into them (as much as you, of course). So, the more apps they have, the better their reward and, actually, it doesn't really matter which ones make it.
So, you can see why focusing on Rovio (developers of Angry Birds) and not the 100,000+ other games that die a death hides the true picture. Recent research suggests that the average Game in the Apple App Store takes £4,000 in total revenue to the developer, and games is supposed to be the most successful category.
So, we wish you all the best for 2012 and if you want any advice or help, then please call 01962 605 000 – we're more than happy to have a chat.