Ergo websites – better built by diligent design
Good design is ultimately about function. Form follows function after all. So our approach to building your website reflects this. We start by asking you the difficult, searching questions such as 'why does your website exist?' It's only by understanding fundamentally your business goals, can we produce a website which delivers as the solution.
That's not to say we can't (and don't) develop beautiful looking websites, it's just that we think that the most impressive websites are the ones where form and function are beautifully interlinked; where it's difficult to see where one starts and the other stops. We call this Effective Design and it's just one small difference that sets us apart from other websites developers. Differences which translates to a bigger business result. Demand more from your website. Demand Ergo.
When Ufton Court, came to us with a request for a new website, they knew they needed a website which would not only engage their customers to spend more time exploring the site (schools and colleges looking to bring history and outdoor teaching to life and couples looking for a wedding venue) but would also result in increased business bookings.
Effective design beautifully illustrated
On launch the new site analytics were impressive:
Visitor bounce rate compared to the old site dropped almost 10 fold
Increase in weddings traffic of 62% versus the old site
How a fledgling start-up soared to market leadership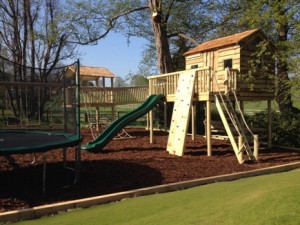 Gardenatics, a new start-up approached Ergo to help them convert the high visitor interest in their website to bona fide sales. After consultation, we realised the key to their website success was twofold:
To widen the sales funnel as wide as we could get it at each stage of the sales process.
To clearly communicate the benefits of their products to their core audiences.
They were very pleased with the results: a 60% increase in the average size of order for 2015 versus 2014.