5 Critical Keys to Managing Your SEO Supplier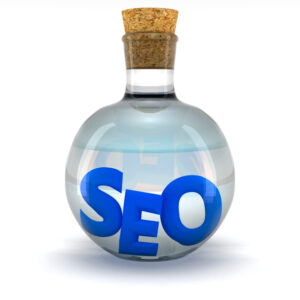 Ok, so you didn't take our first advice to 'never commit to a monthly SEO contract', or perhaps you found another creative way to work with your Search Engine Optimsation which didn't involve regular payments… but you still want to make sure you're getting value, right?
Here are five ways to make sure that you can manage your SEO and ensure they're going to deliver for you.
1. Don't Focus on Position
Do not, we repeat, NOT, fall into the 'Page 1 of Google' trap. This is usually the domain of the lazy SEO. They will guarantee a first page position and, as soon as they get it for you, they'll down tools and just bill you monthly.
Getting a page 1 position is easy. What's hard is getting it for a high traffic keyword. Most SEO's who play the 'Page 1 trick' won't like questions such as:
"How many people search for that a month?" (you can find this in the Google Keyword Tool), or
"How much traffic will that get me a month?" (the answer can be found in your analytics software)
So, don't focus on position, focus on traffic.
2. Relevance is Everything
One of our clients had a blog post which was all to do with mouse pointers, but which was nothing to do with their core services business. They got to page 1 and had about 10 visits a month from people interested in mouse pointers.
One of our more popular posts about Tree Surgery and Leylandii (there is a connection – it's about valuing your clients) and we're position 8 on Google UK for 'Leylandii Tree Surgeon' – do you think that's relevant to a digital marketing agency? Will that position win us business?
Here's another 'classic' illustration:
We pitched a business who targets central London clients with a top tier professional service. We explained why SEO would not work for them – the local 'expert' (ahem!) wanted to rank them for '[Professional Service] in Hampshire'.
OK – so that's a 'triple fail'. Why?
Because their target market in London won't search for Hampshire
Should potential clients visit the site, they would be put off with Hampshire being plastered everywhere when they want services delivered to them in London
This particular keyword phrase has fewer than 100 searches a month (across the UK!!)
So, make sure the keywords you rank for are relevant! Make sure that your SEO supplier knows your business well.
3. SEO is NOT Free
You pay for SEO. It is not 'free'. It has to be measured in exactly the same way as other forms of marketing.
4. You Can Stop Your SEO and it Won't Damage Your Rankings
If you use a SEO supplier and they 'threaten' you that everything will crash and burn if you stop using them, they're wrong. Very little if anything will happen (positively or negatively) over the course of time.
If, on the other hand, you do see your rankings being badly affected, then it's almost certainly because they were engaging in underhand methods to boost your results; trust us, you're best clear of them anyway as you were probably a blacklisting candidate (where Google pushes all your positions down, say, 30 places for as long as they feel like it!).
5. Be Reasonably Patient
Your SEO will tell you that it takes time for Search Engine rankings to materialise. That is true – give it 1-2 months, possibly three. No longer than that… if your SEO is playing the 'time' card after 6 months: give them a red one!
We hope this is all useful stuff, please share this post with Twitter, Facebook, LinkedIn or Google+ … we've made it really easy for you: nice chunky buttons below! And if you want us to help you evaluate your SEO, then talk to us today.