The Gloves are Off as Local Goes Global
Three announcements and launches in the space of two days and the gloves are off to see who can lead local digital advertising and marketing. Whilst there's room for all, across the web, generally there'll only be one 'leader of the pack'…
#1: 1 June 2011: Google Offers Launches

Google launches a new Local Offers service in Oregon with a view to expanding rapidly across the United States, hooking up with it's search dominance and mobile phone platform (Android)… as well as murmers of NFC (near field communications) chip technology to alert mobile users.
You don't get bigger than Google, they've had a couple of false starts, but can they get it right this time round?
#2: 2 June 2011: Amazon Local Rears It's Head

Not to be outdone, Amazon rolled out local offers in Boise, Idaho. With, wait for it, a view to expanding across the United States. Leveraging it's huge customer base and existing ecommerce relationships (with both consumers as well as transaction suppliers) Amazon is pinning it's hopes on developing a 'marketplace' approach to Local where the offers are direct from consumer brands to the general public.
Amazon's got an email list, and it's willing to use it!
#3: 3 June 2011 Groupon to raise £750m in Floatation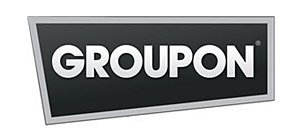 Already global, the market leader fended off a takeover bid from Google earlier in the year. Now, it reveals it's hand. It needs $3/4 bn to retain leadership and dominance of the space. The biggest deals, the biggest space, the biggest number of local advertiser relationships and the biggest salesforce. Can it make 'first mover advantage' really count?
Groupon's in first place and intends to remain there.