5 Top Mistakes to Avoid in S.E.O.
The 'art' of SEO is discussed a lot… but the main issue that is often avoided, which is: 'is it worth it?' In this article we tackle this question and offer up the five biggest mistakes you can make when thinking about SEO.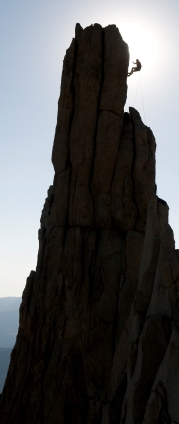 1. YOU NEED HELP GETTING TOP FOR YOUR BRAND NAME

As long as your domain name has your brand name in it (and most of the time, even if it doesn't) and your brand name isn't completely generic (i.e. all the words in it are commonly used) then you will rank top or in the top 2-3 for it pretty quickly and stay there.
You don't need anyone's help to achieve this (nor should you give credit for it).
2. PPC = EXPENSIVE; SEO = CHEAP
If you're spending £300 a month on Search Engine Optimisation, then it needs to pay off for you, on a monthly basis.  then it will have to drive the right amount of visits to the site incrementally per month to make the investment work.
Too often, this aim isn't really achieved.
3.    SEARCH ENGINE OPTIMISATION COVERS ALL THE PHRASES

Often you'll focus on one or two keywords in order to evaluate whether SEO is working or not. Often these will be higher trafficked phrases.
For most online operators you want to cover 1,000+ keywords. For a SME, if a SEO supplier did a really good job they could, perhaps, gain first page for 5-6 phrases.
Maybe over time you could get to positions 1,2 or 3. However, they'd still only be covering a fraction of the overall searchers and opportunity out there.
4.    SEO REPLACES THE NEED FOR PPC
Any profitable channel to market is worth continuing to invest in and each requires scrutiny. You need to measure both in the same way – so even if you are successful in natural search (SEO) and you are also successful at converting these visits… then this is a green light for you to also spend on PPC. The metrics should still work for you.
5. GETTING TOP MAY NOT BE PROFITABLE
The biggest mistake you can make is to think that getting to position 1 or 2 is therefore a success. Be very careful that you know (or can estimate):
The amount of searches (per month) on the phrase you're targeting
The relevance of the phrase you're targeting to your business activity
The amount of traffic you'll get and therefore opportunity created
Too often, both in Google and other sites, you will be shown the top of pages that no-one sees.
Finally, we'd just add that SEO is not necessary if you don't want to do it. Don't get lulled into believing that you need SEO unless you are sure that you have the capacity to invest in it and are sure that your site delivers enough opportunity and revenue to make it worthwhile.
As with all marketing, don't spend unless you're confident of a greater reward!