Old Media Fight Back, Or Game Over?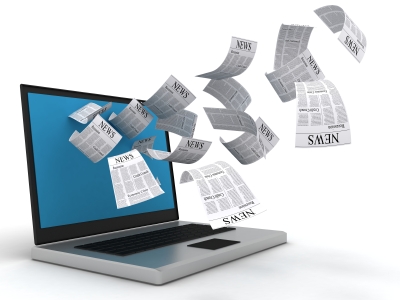 These are both exciting and challenging times as the print media still tries to make revenue out of its' failings. You could see this as the 12th round of a particularly intense boxing match, with the old champ on the ropes, face bloodied… knowing that returning fire is the only option.
The Case for Print
It seems that the concern has been long held that Google has been surreptitiously 'stealing' content from their websites using Google News and the new entrant Google FastFlip. By hosting pages on their own websites containing this content they have been using other media's work to fill their advertising boots as well as stop visitors to these sites.

However that ignores the fact that many users search through Google as the starting point to get to articles and then often do click through to read further or to browse the media. It also ignores the fact that many news sites have ALLOWED Google to index 'protected' pages precisely because they want searchers to come to their sites and then pay to subscribe.
They Have the Right to Know!
What seems to have transpired is a concerted effort to squeeze Google so that they relent and ensure that pages which are behind subscription systems aren't pilfered by the general public and that IF the public want to read them, then they need to subscribe.
This all seems eminently sensible. Media owners really need answer the fundamental question of what their existing content is worth and they'll never discover this if Google is taking a substantial proportion of the traffic.
Our Prediction, FWIW
Now, if you've read this far, you're probably thinking 'why is a marketing agency talking about this?' … well, it's because it's another sign of the paradigm shift we're on at the moment. Yellow Pages decreasing, print prices dropping, Evening Standard being given out F.O.C. Media is a mess. Digital is superceding print and offline media with professional journalism on life support.
Our view is that this strategy will have the desired effect. It will force an answer.
And the voice will say 'we don't value your content enough to pay for it'.
Only the strong will survive.